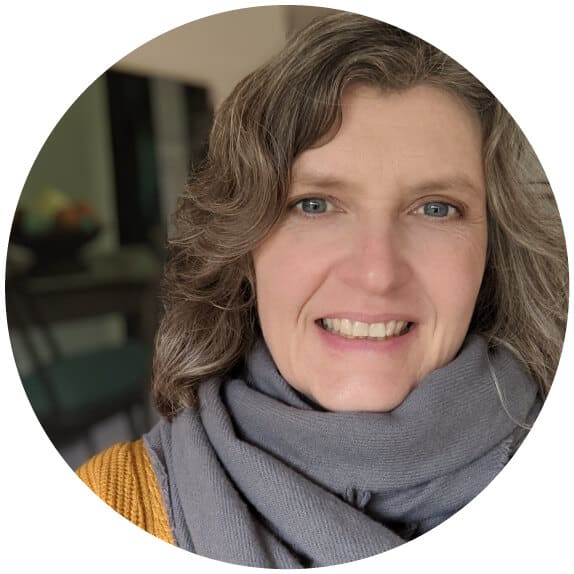 Paula Denton

BA Hons
Creative & Managing Director
I've always been described as someone who is highly creative and motivated. I am a creative cultural entrepreneur with over three decades of experience in the creative industries. Before helping to found Our Big Picture, I had seen first hand how the cultural needs of my hometown were not being met. I am a firm believer that this area deserves the best!
In the past few years, in collaboration with some outstanding partners, we've been lucky enough to work alongside some incredible talent. This has started to lead to positive changes in the region.
A combination of my many years of experience in project management, negotiation and strategic partnership working, along with the cultural investment that has begun in the region, are creating new and exciting challenges for Our Big Picture to support the regeneration of the local area.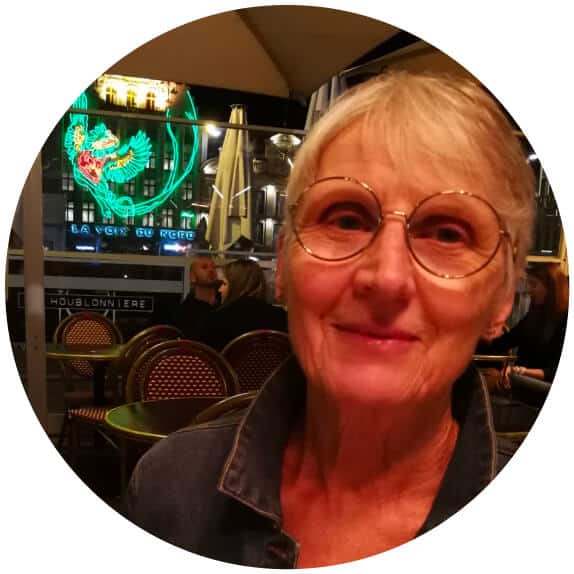 Monica Chatterton

MBE, BSc, MSc
Directory & Secretary
I have been described as the area's first Social Entrepreneur. I passionately believe in the rightful place of young people in their local community. This belief has been the foundation of my 30 years of pioneering work in the voluntary sector. In the early 1990s, I set up a local youth homelessness charity, Grimsby & Cleethorpes Area Doorstep, to help create decent housing for young people while providing them with appropriate community support to live independently with self-worth and dignity.
In 2000, I set up the first Youthbuild programme in the UK to address the longer-term issues of youth unemployment. This programme gave homeless young people the chance to build their own homes and at the same time, get qualifications and skills in building trades. For many of these young people, this programme led to employment in the local building trade.
Like all charities and social enterprises, fundraising was a major part of this work. We were the first voluntary sector organisation to get National Lottery funding.
Both Doorstep and Youthbuild created opportunities for young people, giving them the stability and the skills to play an active role in their local communities. The work of Doorstep continues today.
I retired in 2004. In 2016, I became one of the founding directors of Our Big Picture, once again putting children and young people at the heart of the community – addressing their creative needs and inspiring them through getting them involved in the arts.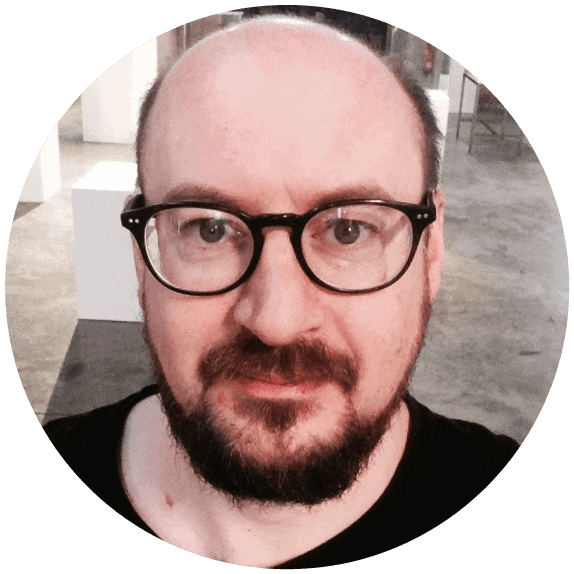 Dominic Mason MA
Director
I trained as an artist before working for several years as an engineer and stage manager in the live music industry. From 2003 onwards, after completing an MA in Fine Art at Sheffield Hallam University, I realised the best way to make great art happen was to become more involved in organising exhibitions, commissions, festivals, and events myself.
Over the following years, I worked for Bloc Projects, Sheffield Galleries and Museums Trust, Sheffield Contemporary Art Forum, and various other independent projects. In 2006, I began working at 20-21 Visual Arts Centre in Scunthorpe, and now lead a small team creating inspiring exhibitions that have been seen by over a million visitors in Scunthorpe, and across the UK through our touring programme.
I started working with Our Big Picture as part of a partnership with 20-21 Visual Arts Centre, delivering high-quality contemporary art exhibitions as part of the Art in the Minster programme. I'm committed to helping great art to develop and thrive in the North Lincolnshire region, and using art as a way of transforming the region and the lives of the people who live here.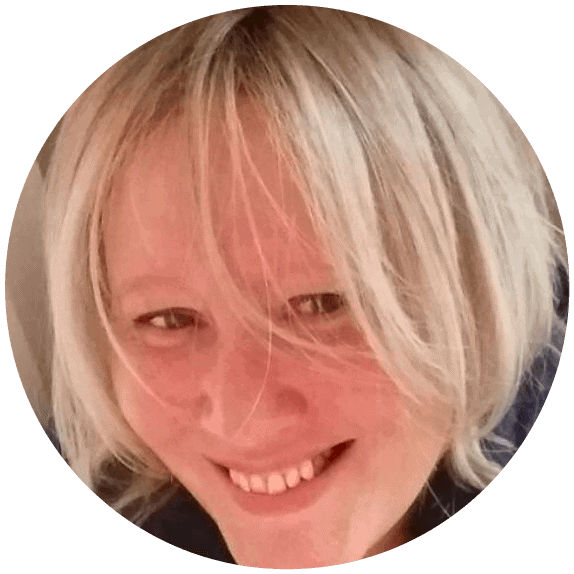 Although originally studying fashion design at both Loughborough College of Art and Epsom School of Art and winning the prestigious Grolsch Award, it was in 2002, when I made NE Lincs my home, that my focus changed. I chose to extend my training, education and practice, thus my love of cloth and stitch evolved into embroidered textile art and I became involved with the local arts community.
I have since gained both a BA and MA in Fine Art from the Grimsby Institute and University of Lincoln respectively. Have been Artist in Residence at the Grimsby Institute, which culminated in a major five-year retrospective exhibition at their Oriel Gallery.  Became an Embroiderers Guild Scholar and have exhibited my textile work widely both as a solo artist and as part of group exhibitions.
I am a member of renowned international textile groups Prism and S.E.W (Society for Embroidered Art) and my work has been featured in two high-profile textile books: Stitch Stories and Textile Art Around the World.
I worked as an arts and textile tutor for NELC Community Learning Services for many years up until its closure in 2019 and am currently a programme leader for visual arts at the Grimsby Institute and have been developing and delivering creative workshops throughout, across a range of community and educational settings.
Being part of Our Big Picture has afforded me the opportunity to see first- hand the exciting changes and artistic endeavours at play in the creation of arts in our local area, from Art in the Minster to the on-going regeneration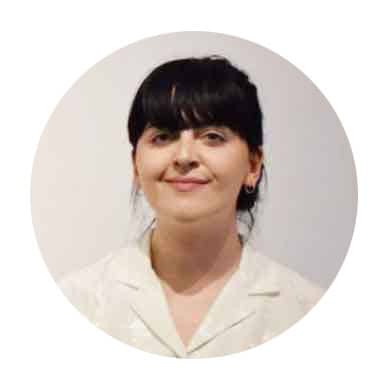 Alice Stewart
Artist Student Placement
Alice is a multi-disciplinary artist born and raised in Grimsby, currently studying BA Fine Art at UAL Central Saint Martins. Alice is currently working with Our Big Picture as a part of her Diploma in Professional Studies – her degree placement year.
Alice's passion for community arts began growing up as a creative in Grimsby with little to no cultural exposure; this passion then expanding after moving to London and experiencing first hand the prejudice of the contemporary art world, especially the lack of support for working class artists. Alice try's to make her own practice as accessible as possible, working with recycled, DIY-based materials and exploring themes of class, gender, sexuality and mental health through the lens of humour and bizarre dream-like visuals. After Alice finishes her degree, she plans on moving back to Grimsby permanently to work with local community arts. Alice would like to bring some new ideas and ways of thinking to the local arts scene as a queer, female, working class artist.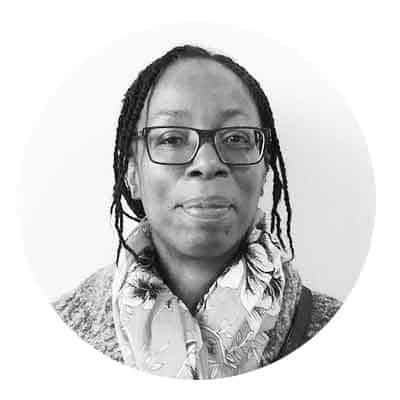 Julie Samuels
Digital and Engagement Officer
Julie is an independent researcher and multi-disciplinary artist. She holds a BA Hons in Visual & Performing Art, MA in Fine Art, Post Graduate Diploma in European Digital Media, Post Graduate Certificate in Teaching & Learning and Masters of Philosophy research degree. She also has British Sign Language Level 1 qualification.
Julie has over two decades of professional experience working in the creative media industry and the educational sector. Within industry as a web developer, designer and trainer for employers including Motorola, ITV Digital, FDM Group PLC and the BBC Academy. Within the education sector Julie has worked at senior lecturer and course leader level writing and delivering courses in digital media and the creative arts. In July 2007 she was awarded the Faculty Award for Teaching and Learning Support for pastoral care, personal tutoring, and mentoring from the University of West London.
Julie is the author of Adoption in the Digital Age: Opportunities and Challenges for the 21st Century (Palgrave Macmillan, 2018). She has published journal articles within the field of social science and has presented her research and exhibited her art practise in the UK and abroad.
Julie is a fellow of the Royal Society for the Encouragement of Arts, Manufactures and Commerce (FRSA).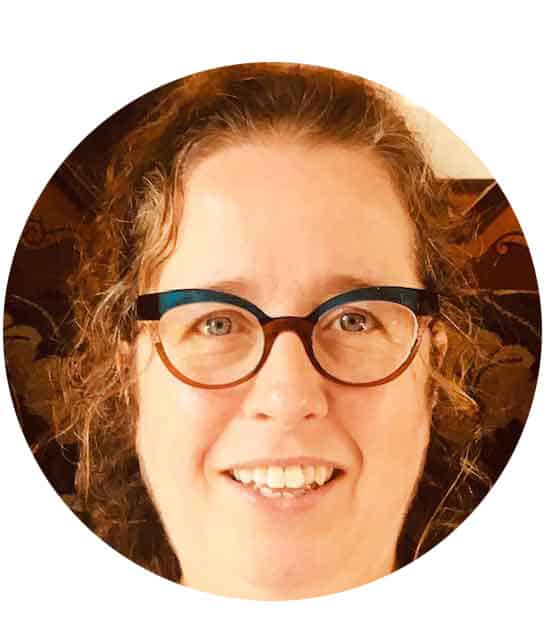 Mandy Keating
Engagement Artist
I am a Visual Artist and parent of young twins – an important fact because some say that you can't focus on being an artist and also be a parent. It's hard but it's definitely something you CAN do!
I have over thirty years combined experience of working as a Freelance Visual Artist, Arts Educator and Graphic Designer. In my socially engaged practice I specialise in creating paper-based and digital art that tells a story and gives the audience the chance to immerse themselves in their own interpretation of the story. I like them to smile, to enjoy, to be curious when they interact with my work.
I often invite people to be a collaborative part of the creative process, telling me a story, creating or being part of the story. I have recently been experimenting with antique images, old photographs and digital illustrations to create intricate collaged artworks that satisfy my need to recycle or celebrate forgotten books and photo albums that may have been destined for the attic or the skip.