Hilda and the Northern Powerhouse
This project is a theatrical exploration of modern debates, told through the story of Hilda of Whitby – a 7th Century Christian saint and Saxon Abbess, and a woman of great strength and influence. Hilda, the founder of a monastery for both monks and nuns, held the first 'referendum' on Europe. In the era of Brexit, the story of Hilda raises interesting questions about power and influence in modern Britain.
"All who knew her, called her mother, because of her outstanding devotion and grace."
Hilda and the Northern Powerhouse
CONTACTS:

paula@ourbigpicture.co.uk
info@ourbigpicture.co.uk
"Collaborate with our online community on specific projects"
What's it all about?
The play was written by Kate Hainsworth, who wanted to tell the story of the charismatic Saxon woman, reflect on her influence in light of modern issues, and let local people celebrate her legacy.
Oyin Orija stars as Patience, with Sarah Naughton playing Hilda and Alice Palmer as Lucy. The play was directed by Amanda Huxtable from the Hull Truck Theatre.
We held accompanying theatre, movement and visual art workshops with schools and community groups in Grimsby Minster in April 2019. The premier of the show took place on Saturday 21st September 2019 in Grimsby Minster.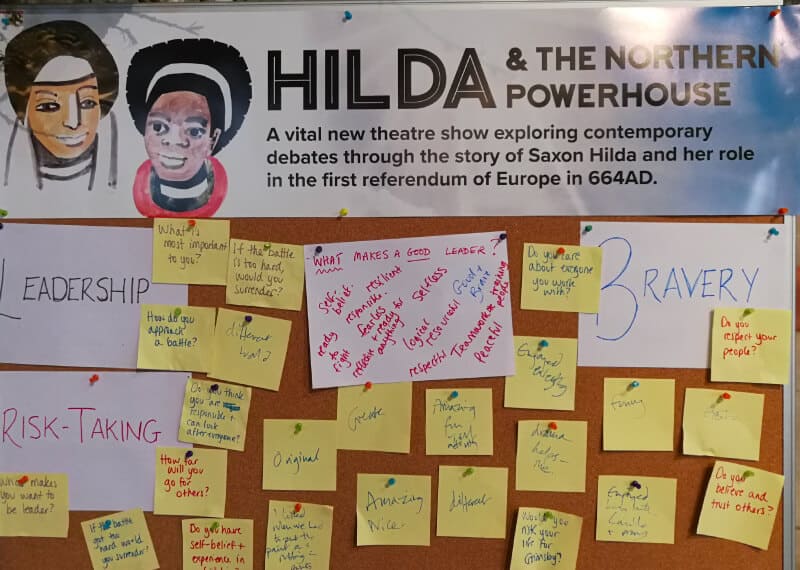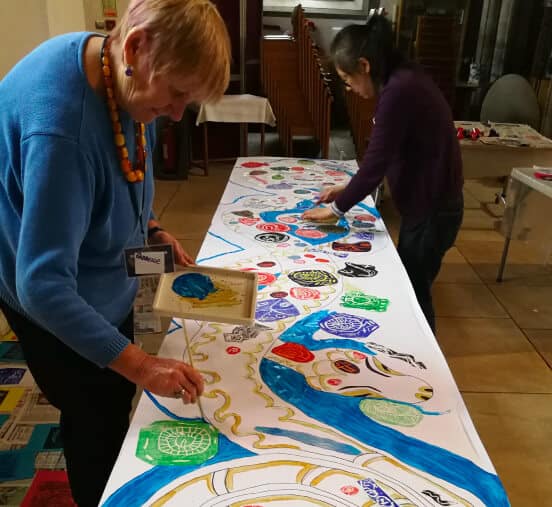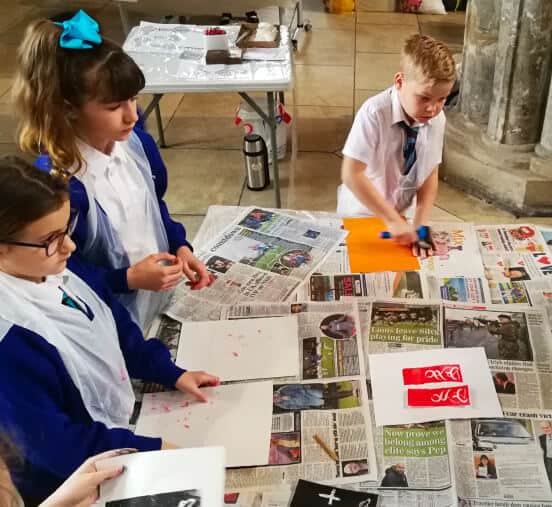 Project outcomes and future
17 artists, creatives, and specialists were involved in the project.

69 participants took part.

There was a live audience of 97 people.

The broadcast/online audience totaled 5,980.
Here are some quotes from the cast:
 "The experience of the Hilda project has really opened my eyes to the opportunities that are out there for young mixed-race actors. Moreover, it has really pushed me to go forward in what I want to do with my life and career."
"I would love to see how everyone's journeys touch and mingle. Also, how the women realise their connection to each other and how they can develop and grow together. A very worthwhile project that has a lot to offer to those involved, and a wonderful story to tell the world." 
"It was a real privilege to be involved with this project, I am so proud of what was created. It was fantastic to work with a mixture of community and professional actors."
Videos
Hilda & The Northern Powerhouse: Outreach Session April 2019
Our Big Picture
Here are some other projects and events from Our Big Picture.
Partners
This project is Arts Council England Funded and is being led by writer/producer Kate Hainsworth in partnership with Camille Hainsworth-Staples, Amanda Huxtable, Nick Lane, Natalie Diddams and supported by Hull Truck Theatre, the Little Mighty, Our Big Picture and Grimsby Minster.